WOAW Gallery Presents "REFLECTIONS: PARTLY FICTION"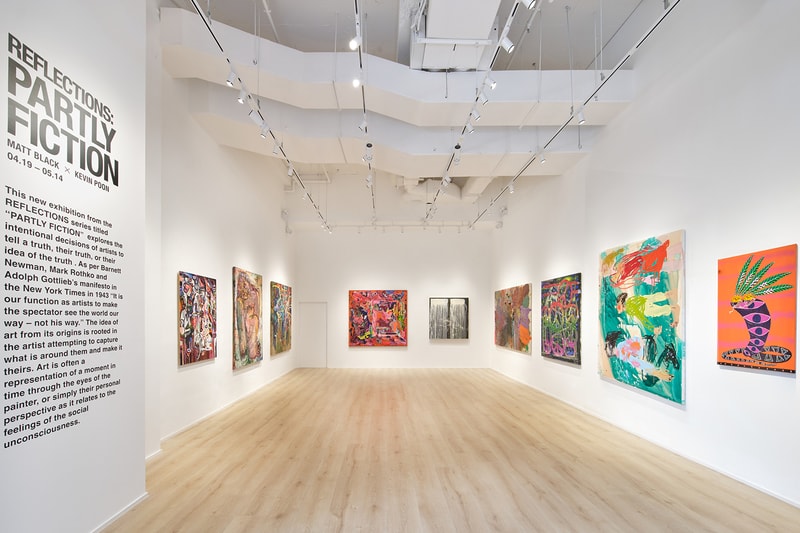 Following British artist Felix Treadwell's solo exhibition entitled "Gentle Creatures," WOAW Gallery now presents "REFLECTIONS: PARTLY FICTION," a group exhibition curated by REFLECTIONS founder Matt Black and gallery founder Kevin Poon. Inspired by abstract painters Barnett Newman, Mark Rothko, and Adolph Gottlieb's manifesto found in the New York Times in 1943 — "It is our function as artists to make the spectator see the world our way – not his way," the latest exhibition looks to explore the "intentional decisions of artists to tell a truth, their truth, or their idea of the truth."
"The idea of art from its origins is rooted in the artist attempting to capture what is around them and make it theirs," writes the gallery description. "Art is often a representation of a moment in time through the eyes of the painter, or simply their personal perspective as it relates to the feelings of the social unconsciousness."
The exhibition enlists the work of ten artists including John Armleder, Daniel Crews-Chubb, JPW3, Jordy Kerwick, Leelee Kimmel, Spencer Lewis, Chris Martin, Cristina de Miguel, Julian Schnabel, and Pat Steir. Through the ten paintings, the artists offer distinct interpretations of their personal truth.
"Reflections: Partly Fiction" is now open for viewing and will run until May 14 at WOAW Gallery Hong Kong.
WOAW Gallery
9 Queen's Road Central
Central, Hong Kong
In case you missed it, we recently visited otaku artist MR.'s studio.
Click here to view full gallery at HYPEBEAST