Why Sustainable Sleep is Key to a Healthy Life
During the COVID-19 pandemic, sustainability has taken on even greater importance. Spending more time at home has made us rethink the environmental impact of nearly every aspect of our lives. However, sleep is an essential resource that we sometimes overlook.
The average person spends about 26 years of their life sleeping on a mattress. As ubiquitous as it is in Australian homes, consumers typically do not know how healthy (or unhealthy) their mattress is, or how environmentally friendly it is in its manufacture and disposal. We all know that eco-friendly products can help save the Earth's resources, but they can also help us sleep better.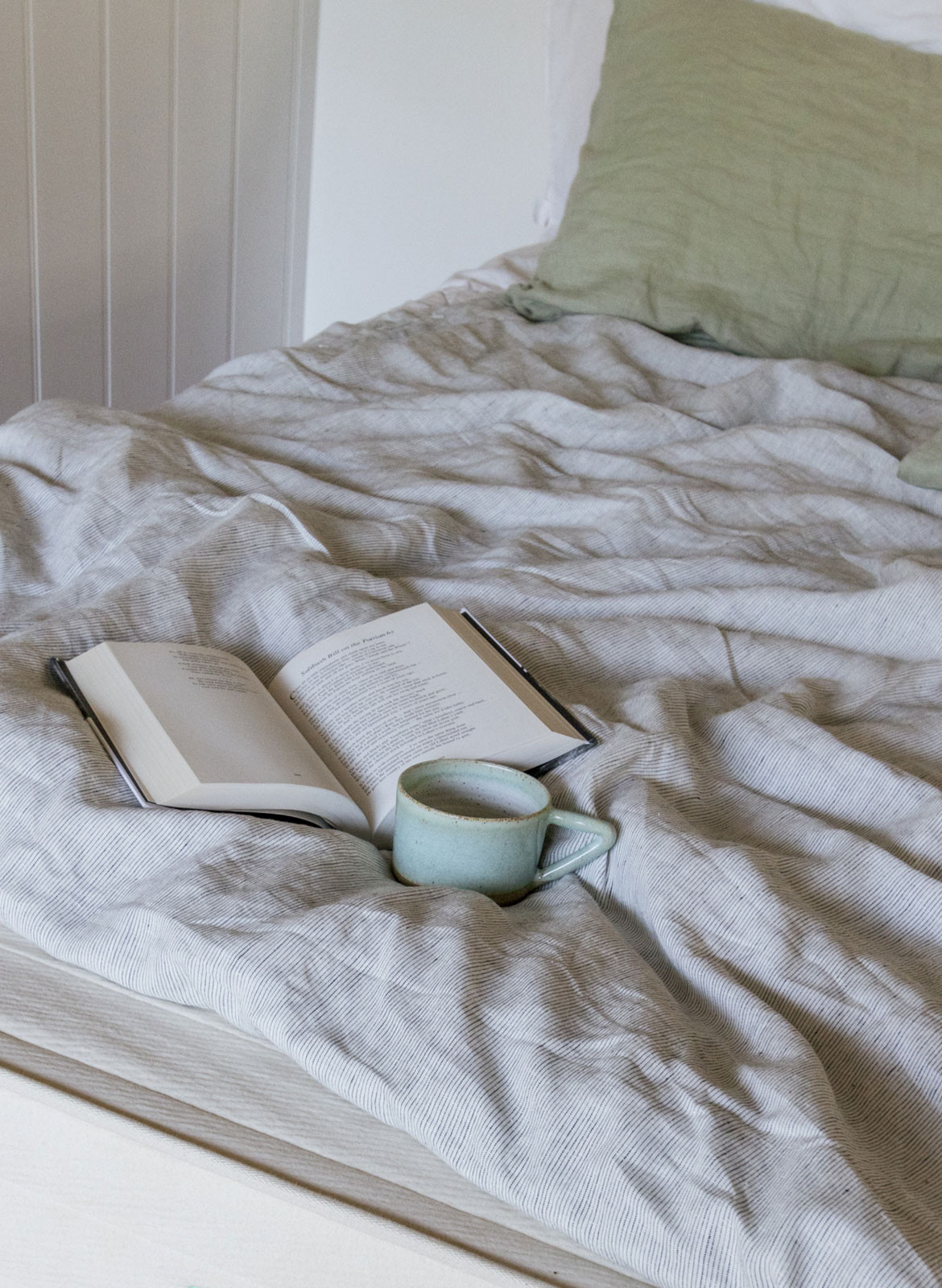 As Australia's premiere sustainable sleep company, Peacelily wants to improve the health of both people and the environment hand in hand, with high quality, yet affordable, non-toxic mattress and bedding products made from natural latex and covered with certified organic cotton. Their mission is to provide customers with a blissful sleep experience that is healthy, green and guilt free.
It starts with the Peacelily Mattress, a natural latex mattress with adaptive support, made with premium natural materials for luxury comfort. This mattress is without the polyurethane foams, memory foams, chemical flame retardants and harmful chemical adhesives found in many modern products, but is instead made with 100% natural rubber latex sustainably sourced from Sri Lanka and eco-INSTITUT® certified non toxic.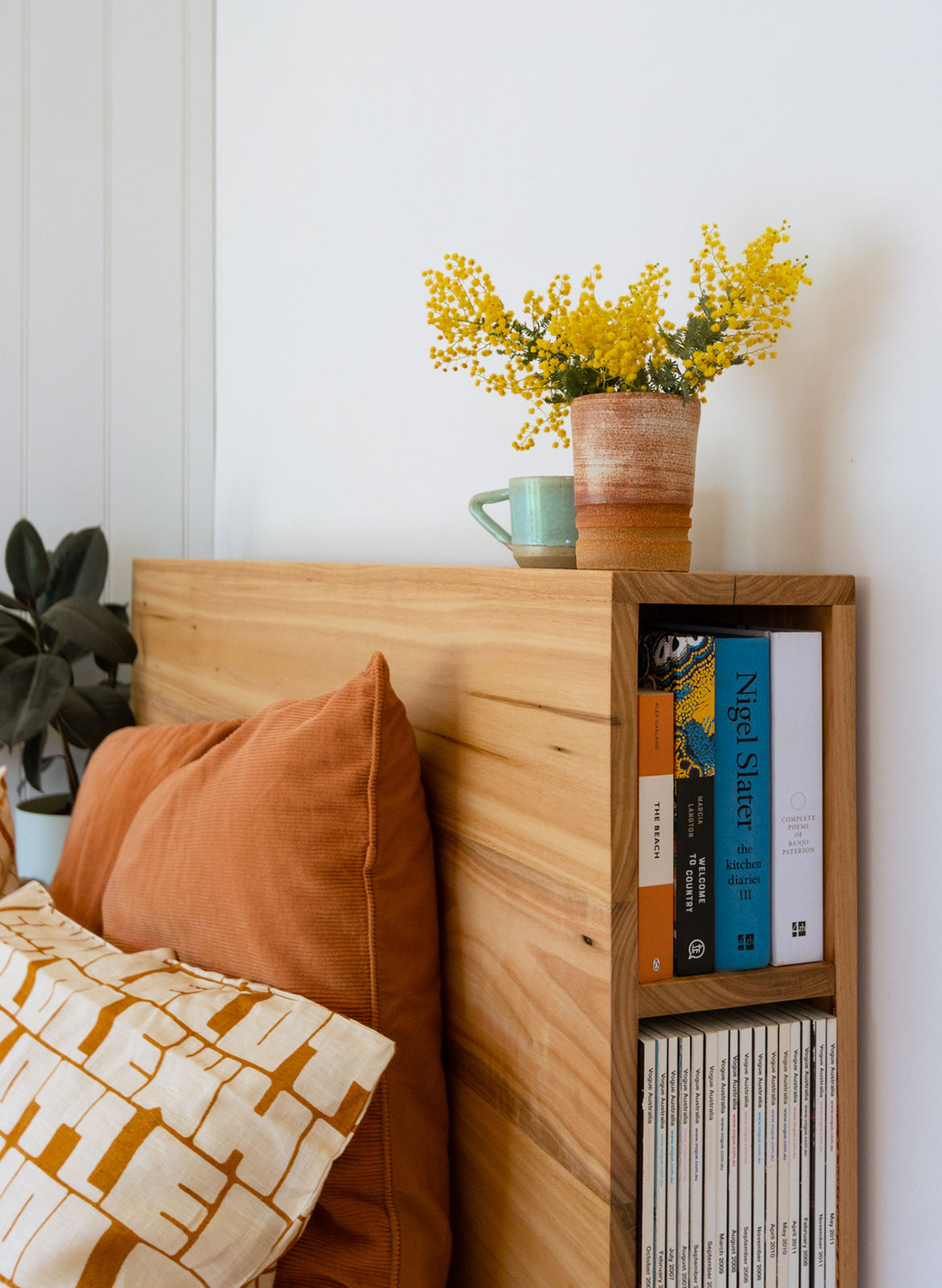 The cushioning support provided by the Peacelily Mattress is equal parts supple and springy, and engineered to support the spine's natural alignment. It is also cool to sleep on – the open cell structure of latex and breathability of cotton means any heat radiated to the mattress is not trapped and able to flow out with ease. The mattress also includes reinforced handles to help with mobility given the weight of latex.
The Peacelily Mattress Topper, which also makes use of 100% natural rubber latex from Sri Lanka, can be selected as an add-on in Luxury Plush or Firm comfort options to meet specific sleeping needs. Both mattress and topper boast a high quality, premium-feeling lush cream 100% organic cotton fabric cover and tape edge plus organic cotton wadding, both of which are Global Organic Textile Standard (GOTS) certified.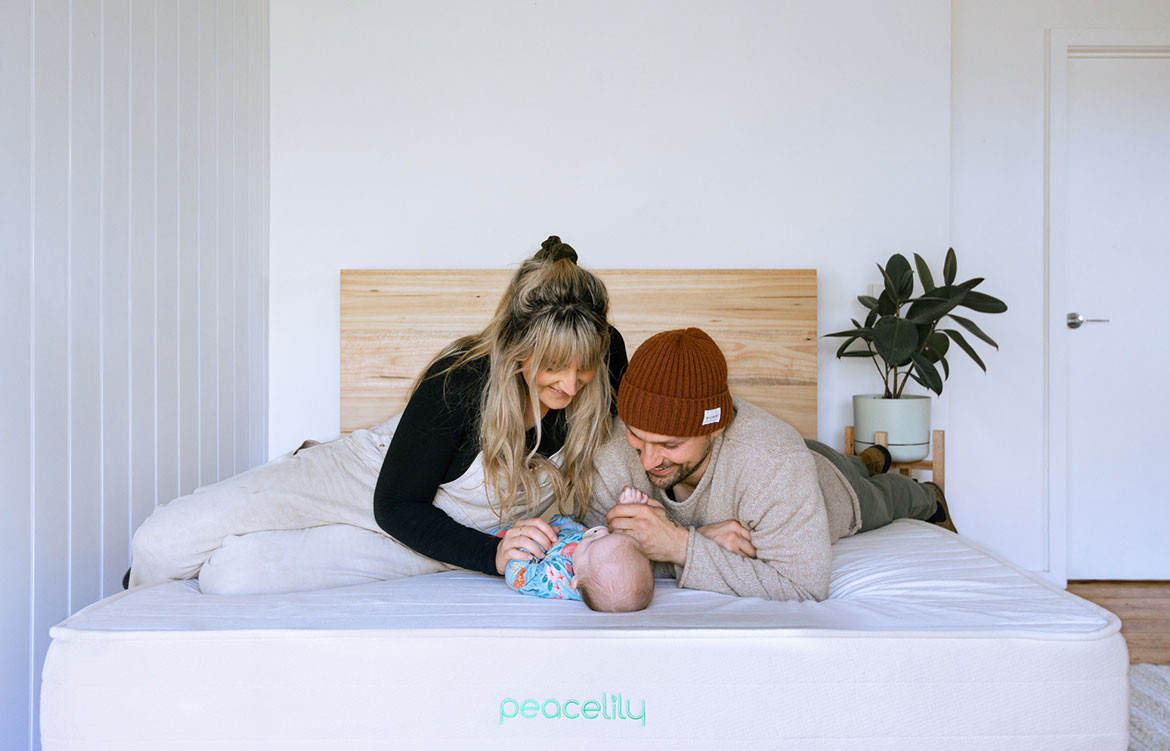 The Peacelily Adjustable Bed base has an intelligent, minimalist design but is loaded with features such as full-body adjustment, underbed LED, head and foot massage and wireless remote. Two singles (king or regular) can be paired together side by side for a custom adjustable bed that allows for the ultimate no partner disturbance sleep. Most importantly, this adjustable bed is handmade from natural and organic materials.
The Peacelily Mattress Protector is the perfect complement to the Peacelily Mattress and Topper combination. It uses 100% organic cotton fabric and is quilted with an extra organic cotton wadding layer to help absorb unwanted moisture. It does not contain any polyurethane or non-organic waterproofing.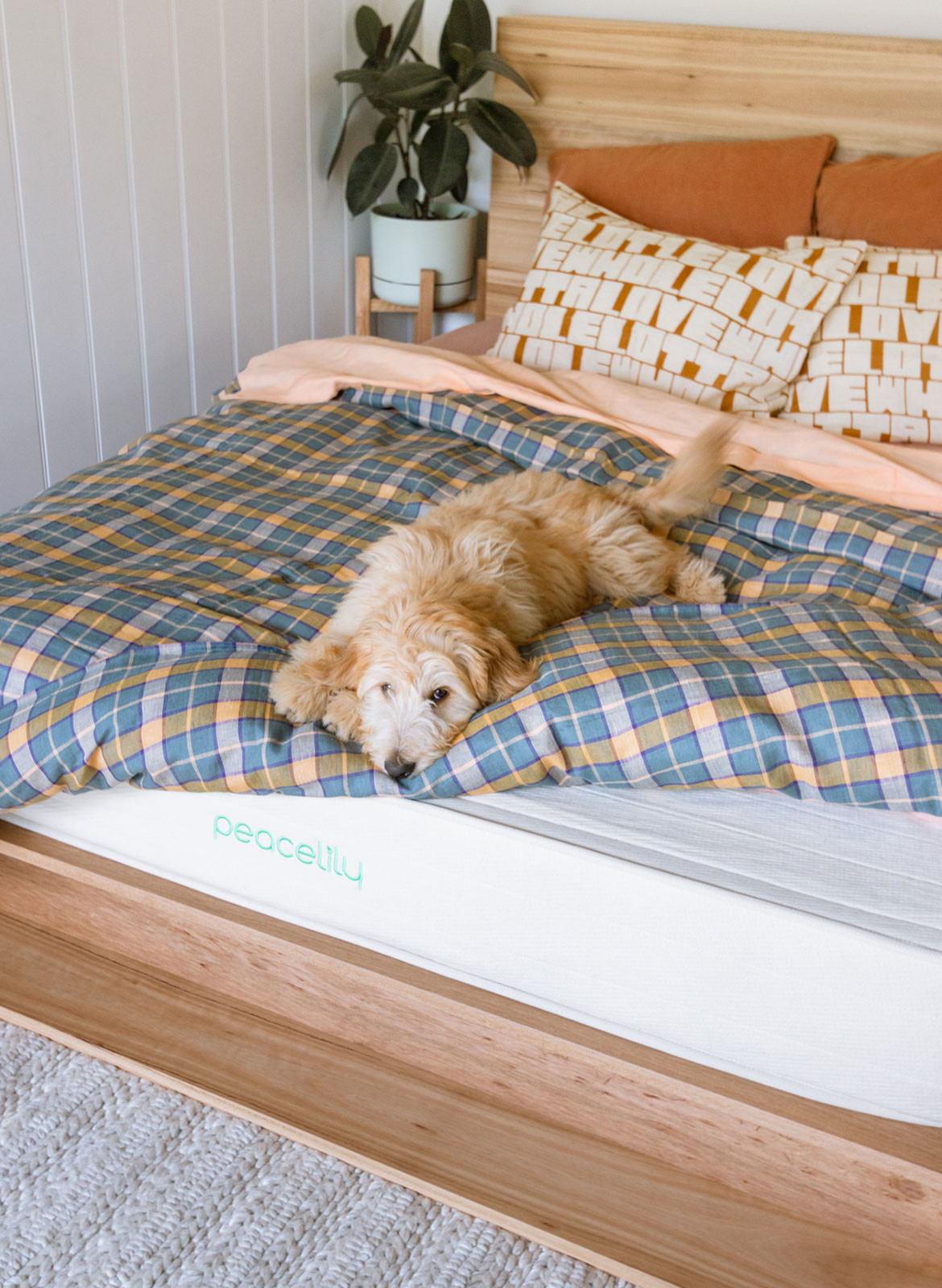 Peacelily Pillows complete the set. The Latex pillow is low-to-mid profile and provides medium-to-firm cushioning, which is perfect for side sleepers. Made from kapok plant fibres with a cotton-like appearance and feel, the Kapok pillow has an adjustable loft and height, and is a 100% vegan and cruelty-free alternative to duck and down.
Designed and founded in Australia, Peacelily's headquarters and showroom are located in Melbourne. A Peacelily mattress comes with a 100-night risk free trial period, allowing customers to try products in the comfort of their natural sleep setting, and a market-leading 25-year warranty.
Peacelily
The post Why Sustainable Sleep is Key to a Healthy Life appeared first on Habitusliving.com.