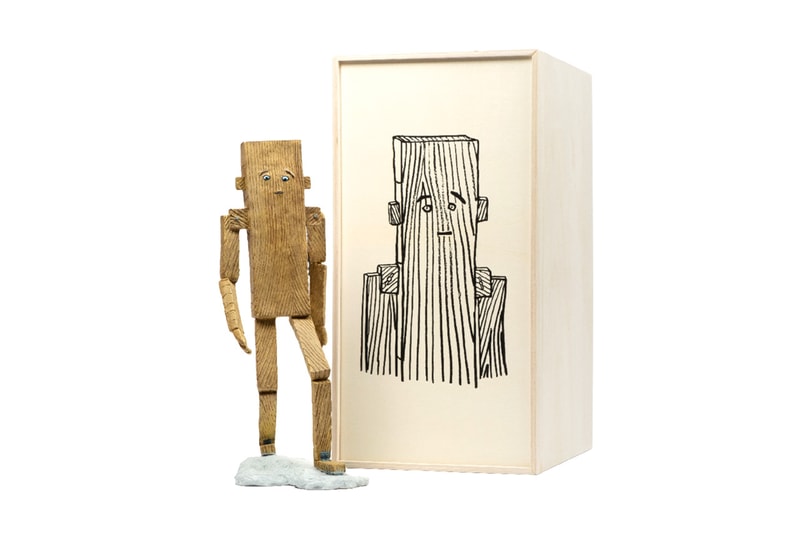 Sean Landers is an American artist best known for humorous work that comments on the relationship between pop culture and art history. Plankboy has become one of his signature characters and is the study of a new sculptural edition by Case Studyo.
Plankboy was first painted by Landers in 2000, having been inspired by René Magritte's "La Période Vache" (1947–48). In a statement by the artist, he describes the figure as a more innocent and sincere version of himself. "I was thinking about not fitting in. He is a piece of milled lumber in a forest of natural wood—kind of like an American returning to a country of their ancestry. It's how I feel in Europe. Now Plankboy is a known character in my art and I can use him to address relevancies to me in the present. And like with all I do, it is my hope that the use of the personal projects as universal," said Landers.
The sculpture is cast in bronze and is an edition of 12 plus four artist proofs. Standing at 14.57 inches high and 7.09 inches wide, Plankboy is available for inquiry via Case Studyo.
Speaking of Magritte, Bonham's recently auctioned an unseen painting by the artist worth millions.
Click here to view full gallery at HYPEBEAST