A brutalist Athens block has been transformed into an events venue, gallery and showroom dubbed 10am Lofts by Studio Andrew Trotter and Eva Papadaki, Eleni Ioannidou and Marcelo Martínez.
Located in Gazi, inside a 1970s industrial building, the venue and penthouse has maintained plenty of the block's original brutalist vibe, with concrete forming the backdrop to a rentable penthouse as well as expansive, interconnected events spaces.
The team totally gutted the lower two floors, installing a corten steel staircase to connect them and retain an industrial atmosphere.
Says Studio Andrew Trotter: 'All the original concrete was left raw, and all new elements keep the industrial feel, softened by curtains, sofas and antique furniture.
While the staircase and facade are new interventions, in the event space existing glass bricks have been polished, and a new black concrete floor was installed. The design team aimed for what Trotter describes as a feeling of 'raw luxury', softening 10am's harder edges with antique wooden furniture, rattan chairs and ceramic objects.
The lower floor makes the most of its natural light, filtered through long white curtains, the basement is more of a moody, nightclub affair, with the only shafts of light peeking in through cracks in the ceiling. The space is hugely adaptable, easily divided up into smaller sections or used as a whole.
Trotter also oversaw interiors of 10am's open-plan penthouse, using lime plaster and paint to create a lived-in feeling, and installing design pieces including chairs by Charlotte Perriand. Guests can enjoy sights of the Acropolis as they shower, thanks to the bathroom's wall of windows.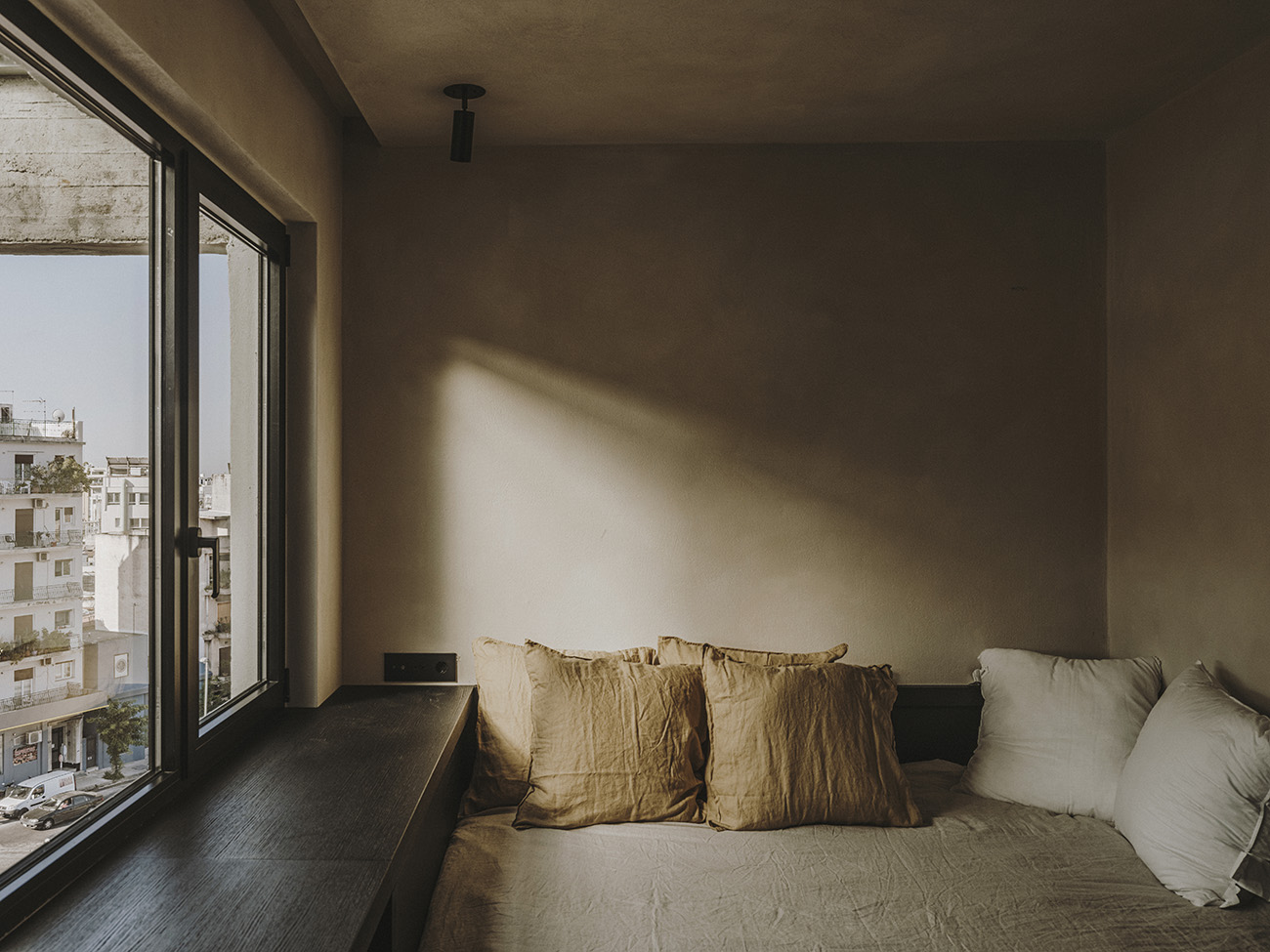 Editor's note 17/12/21: The article has been updated to credit Eva Papadaki, Eleni Ioannidou and Marcelo Martínez who worked in collaboration with Studio Trotter on the project.
The post Inside the 'rough luxury' of Athens' new 10AM events space appeared first on The Spaces.