From her pristine minimalist house and studio in the Southern Highlands, Sarah King (a.k.a. Sarah K) – the ultimate sustainability polymath – is devising a plan. Her goal? To change the face of design, one step towards environmentally conscious practises at a time.
King is hard to keep pace with. Discussing morphic resonance before diving into details around an exciting "possibly decade-long" project she's embarking on with designer and artist, Lucy Simpson. King's mind seems to be a maximalist ideascape, where a plethora of concepts, plans and projects are envisioned.
Her true skill, though, lies in bringing those ideas to life. When the first wave of Covid-19 hit, King sat down and wrote "the sustainablist masterclass", an ideology-driven course in how to implement sustainable strategies, which has since seen a live rendition take place in Melbourne.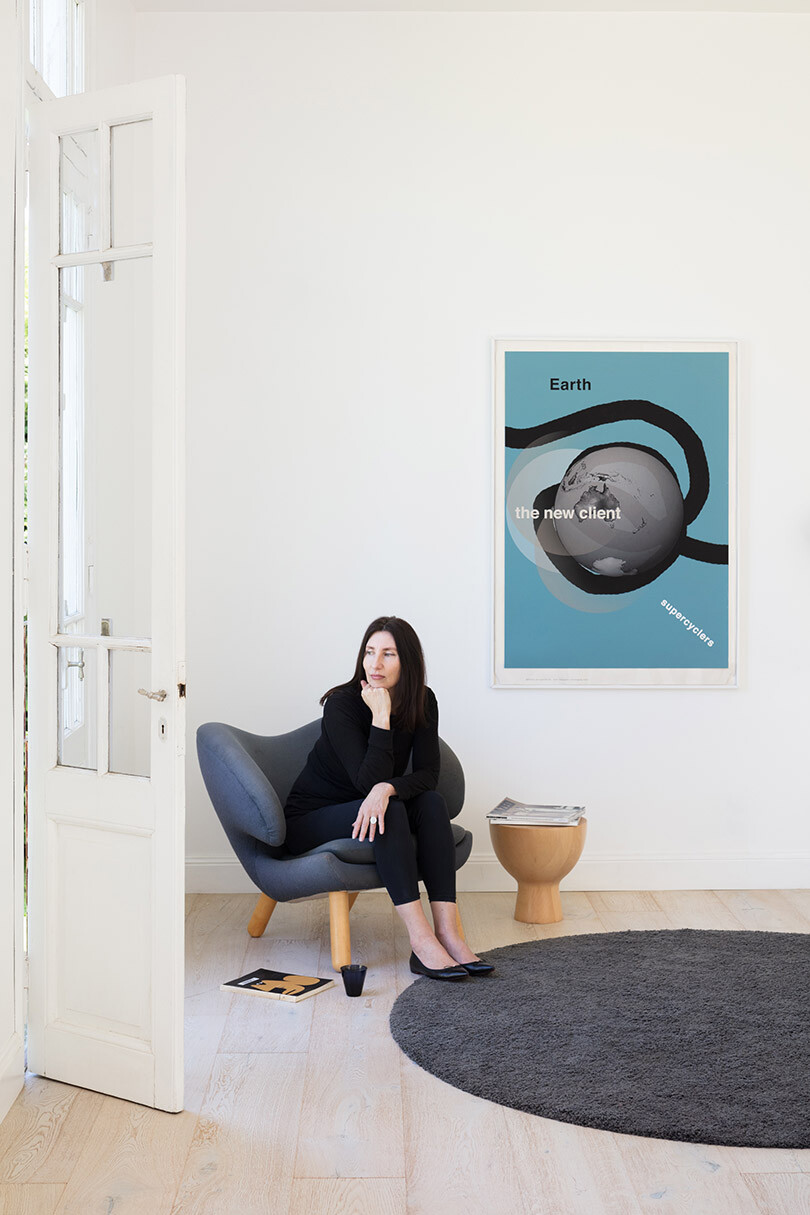 "I've already had lots of brands, individual designers and practices do the course and then pivot their businesses," says King.
She's also a furniture designer, the founder of supercyclers (an internationally acclaimed sustainable design initiative) and the sustainablist line (a circular "line" of clothing that has only one simple, timeless black dress), alongside a gamut of other collaborations and ventures.
To sum it up, she says, "my practice over the last decade has been actioning sustainable outcomes in design".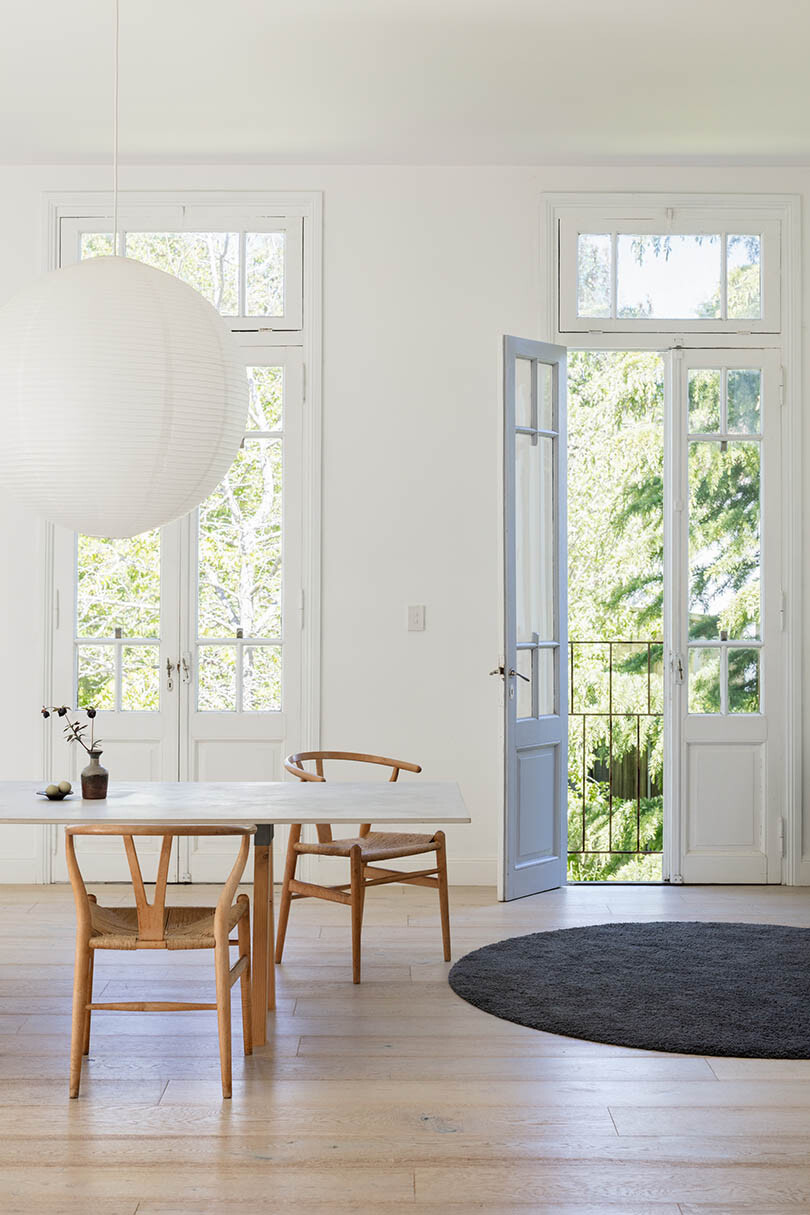 A series of events led King to this point. When she first visited Milan's Salone del Mobile in 2010, King was swept up in the "fantastic energy" of the place. But it didn't take long for her to start wondering why no one was talking about just how much stuff there was.
Since then, King has been reckoning with the impact of the design industry on the environment, leading her to reconsider the impacts of the profession, particularly in furniture and object design.
"There's definitely a level of denial, and that might have something to do with the fact that you kind of risk erasing yourself and making yourself redundant if you go all the way with this idea of sustainability. It's like if you're not making things for the world then you have no use," says King.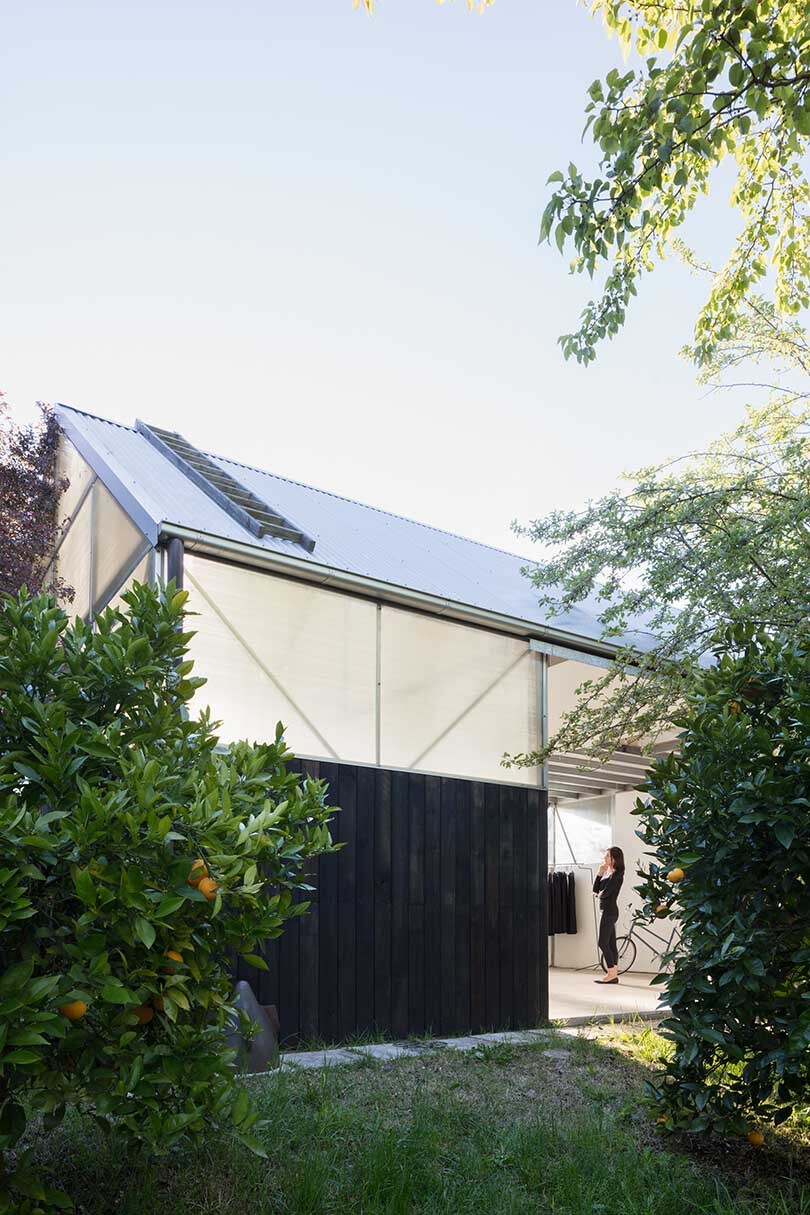 While King acknowledges that the best designers and makers aren't producing the biggest and most mass-produced items, she points out they can still influence the culture of design positively and that there's a level of personal accountability for all of us when it comes to consumerism.
"At the core of our culture is humans having become consumers," says King. "We're the product of a concerted campaign run after the second World War, whose purpose was to fuel the economy by filling the hole in us with things. We've embraced it because we, human beings, do have a hole at the centre of ourselves…but it's a red herring. When you get the thing, it satisfies only momentarily before you're yearning for the next thing."
After becoming acquainted with King's fast-paced and unfurling train of thought, it comes as a surprise to see her minimalist space. King explains that her eye for design was shaped by modernist architecture, having grown up in the family houses and offices designed by Krantz & Sheldon. Her interior is sparse, with wide, pale timber floorboards and simple neutral cabinetry.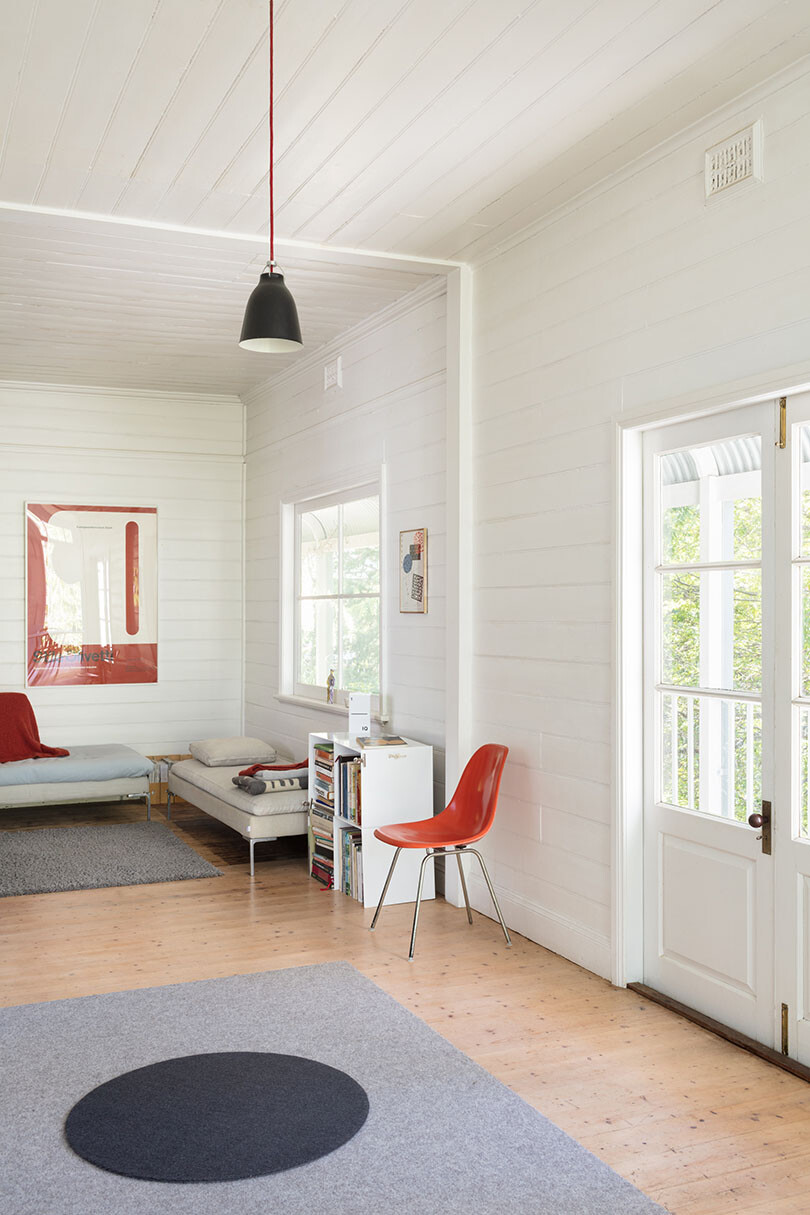 "I'm a bit of a chair freak," confesses King, and this much quickly becomes clear. An array of infamous seating takes precedence in her home. In the centre of the open-plan kitchen and dining area, a large, simple (Sarah K-designed) dining table is surrounded by iconic chairs: two Wishbone chairs by Hans Wegner are accompanied by a pair of timber Slab Chairs by Tom Dixon.
In one corner of the room, Finn Juhl's 1940 Pelican Chair in a deep charcoal navy rests under a poster designed by King that reads "Earth the new client". "It's imperative now, that every design job is seen as both the client's problem and the Earth's problem in one. We can build sustainable outcomes into our work from the outset if we think in this way. In effect, we're acting on behalf of the Earth as creators," explains King.
King's love of chairs has extended into her own designs. The Pelican Chair, as it turns out, provided inspiration for King's favourite self-designed chair, the No Heater Winter Chair, in both ergonomics and form, and the chair's perspective embodies King's sustainability principles.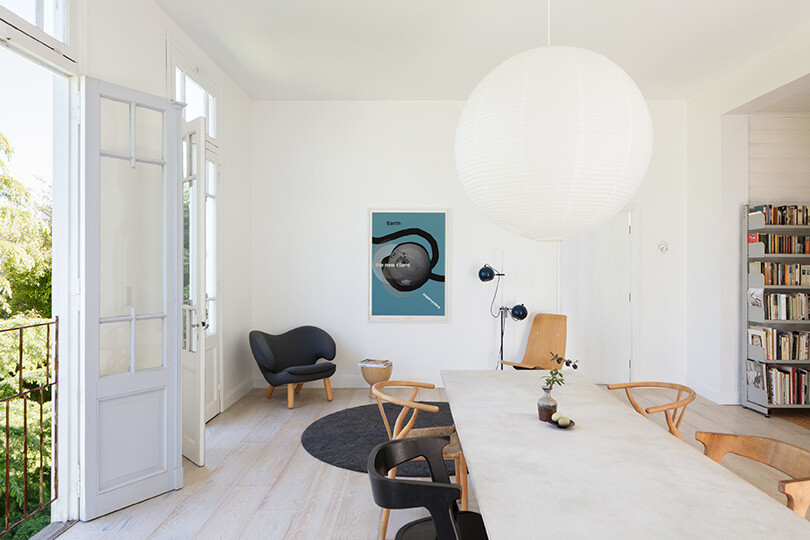 With a cape made from a collaboration with Waverley Woollen Mills along with matching booties, hat and mittens, the need for a heater is voided. It also comes with a deconstruction manual, showing consideration of the product's full life cycle.
Out the back of King's home stands a high-ceilinged studio constructed from a semi-transparent polycarbonate sheet. "I really loved that aesthetic of seeing the structure or part of the structure," says King, who was inspired after seeing a similar concept in a renovated Japanese factory. "I just thought that was so honest and beautiful".
The space embraces passive solar concepts, keeping it warm during the region's colder months. Its timber cladding, found on eBay, was saved from a highway in Queensland after floods and then charred using the Japanese wood-burning method of shou sugi ban.
In this space sits the Broomhandle Chair, another of King's pieces conceived in the early days of supercyclers. King crafted the Broomhandle Chair – as the name suggests – from a beautifully worn broomhandle that had snapped and the seat is crafted by self-taught paper-cord weaving. King's appreciation of furniture and sustainability is tantamount to her success – and may be a blueprint for our world's design future.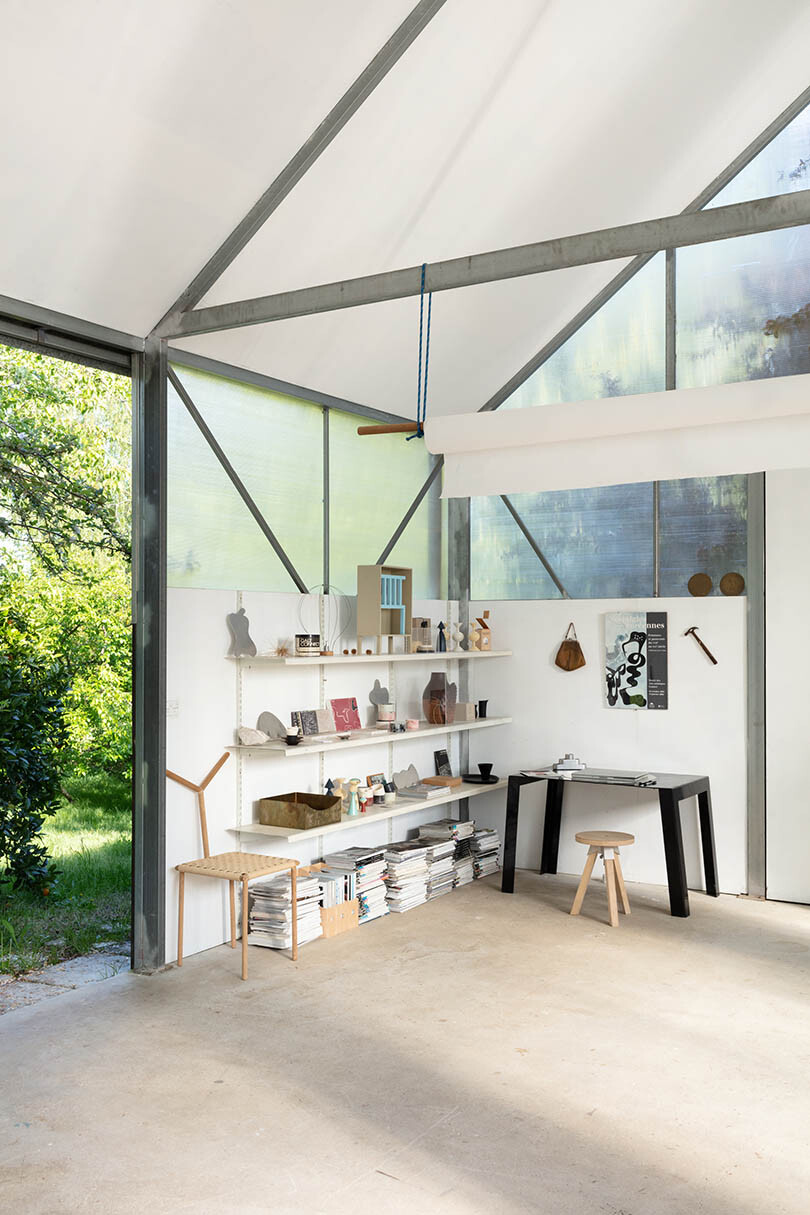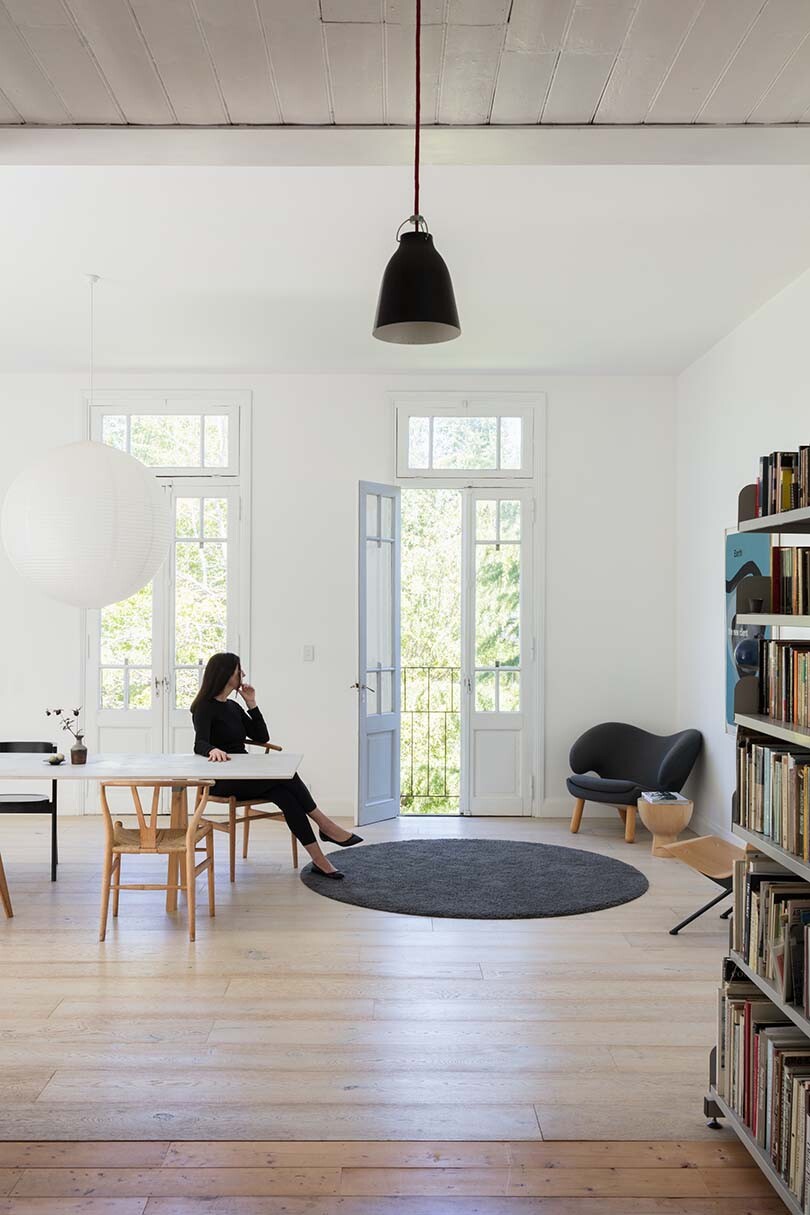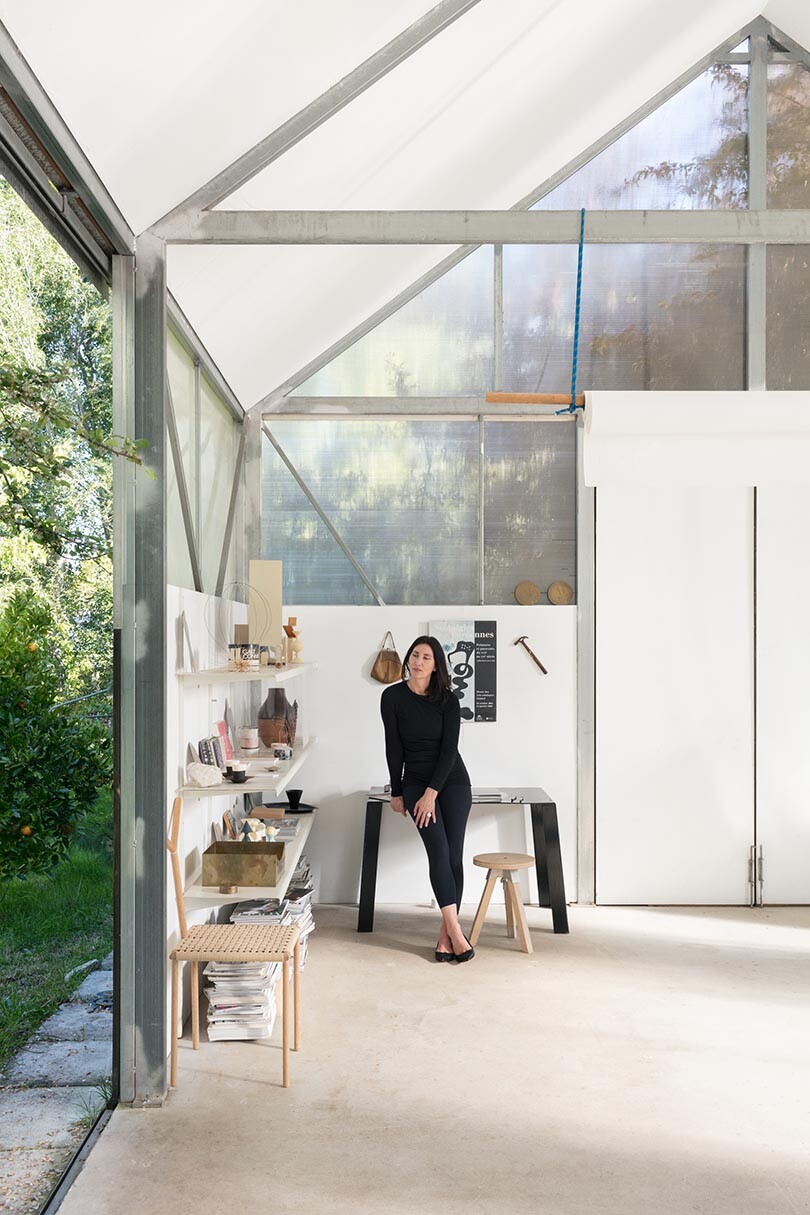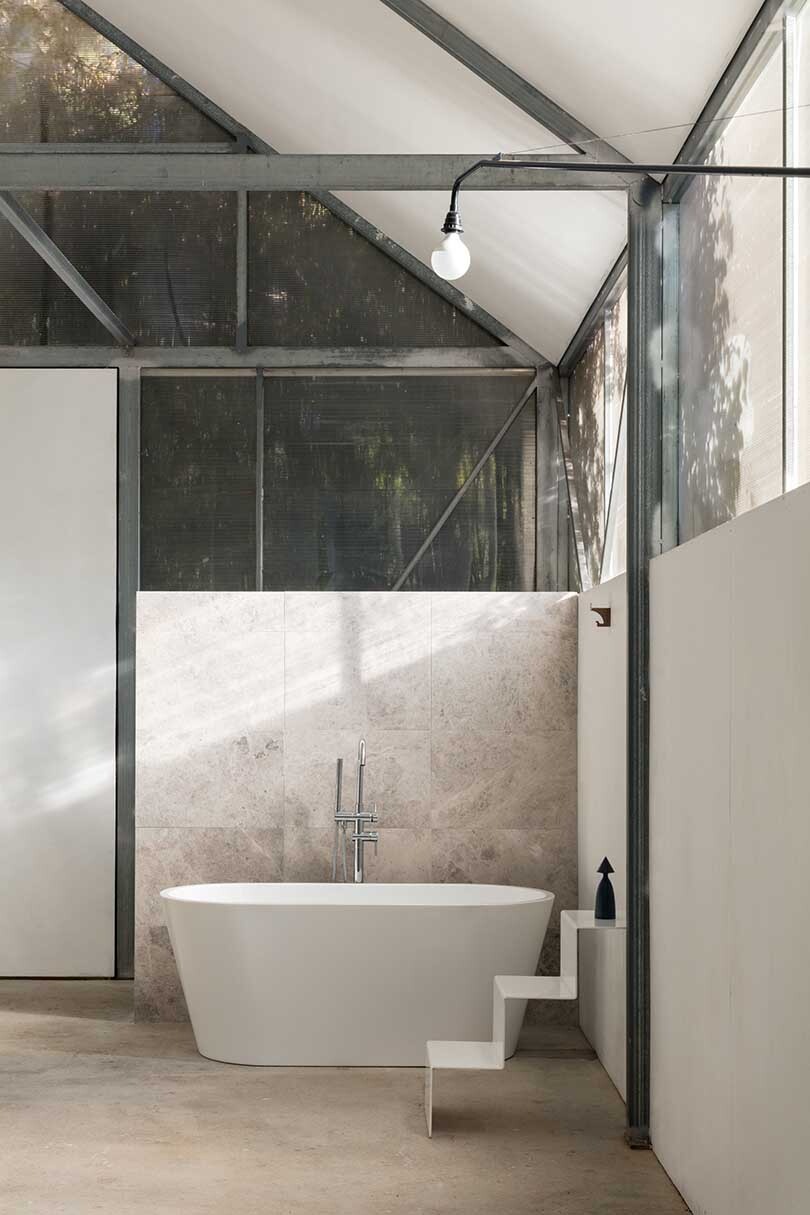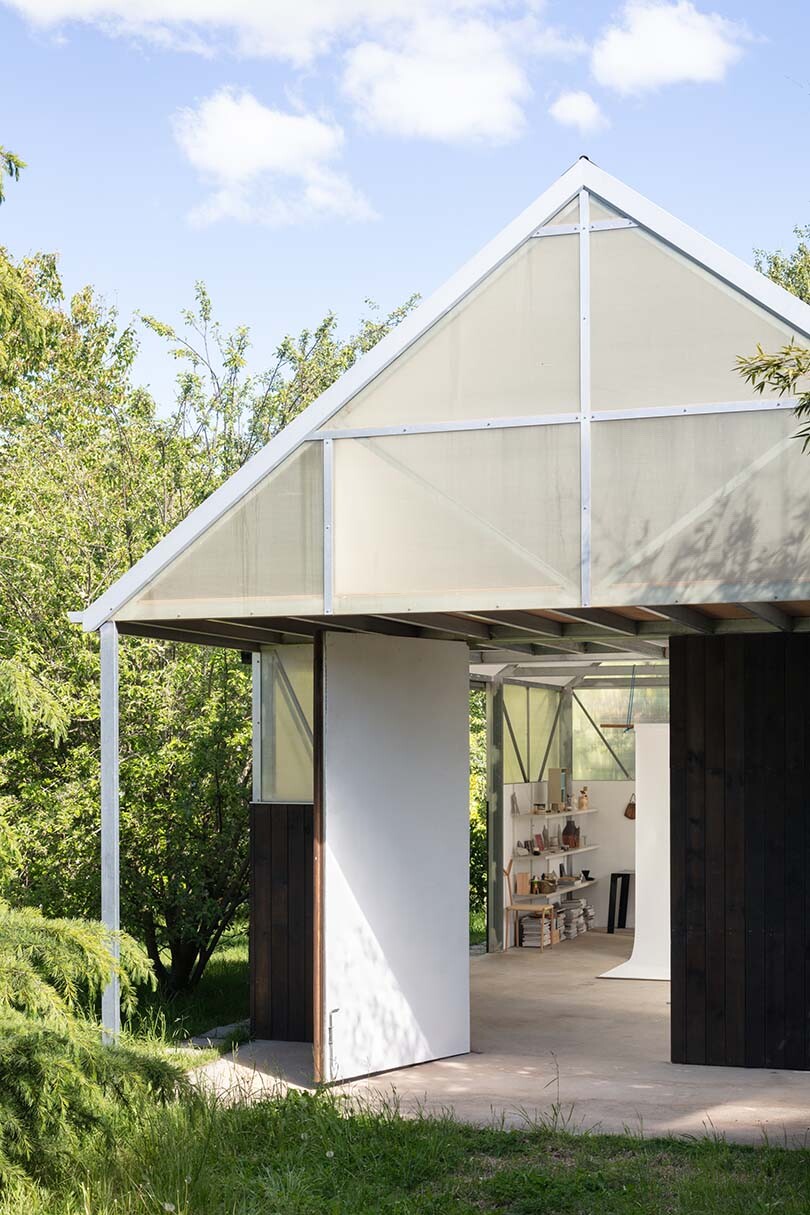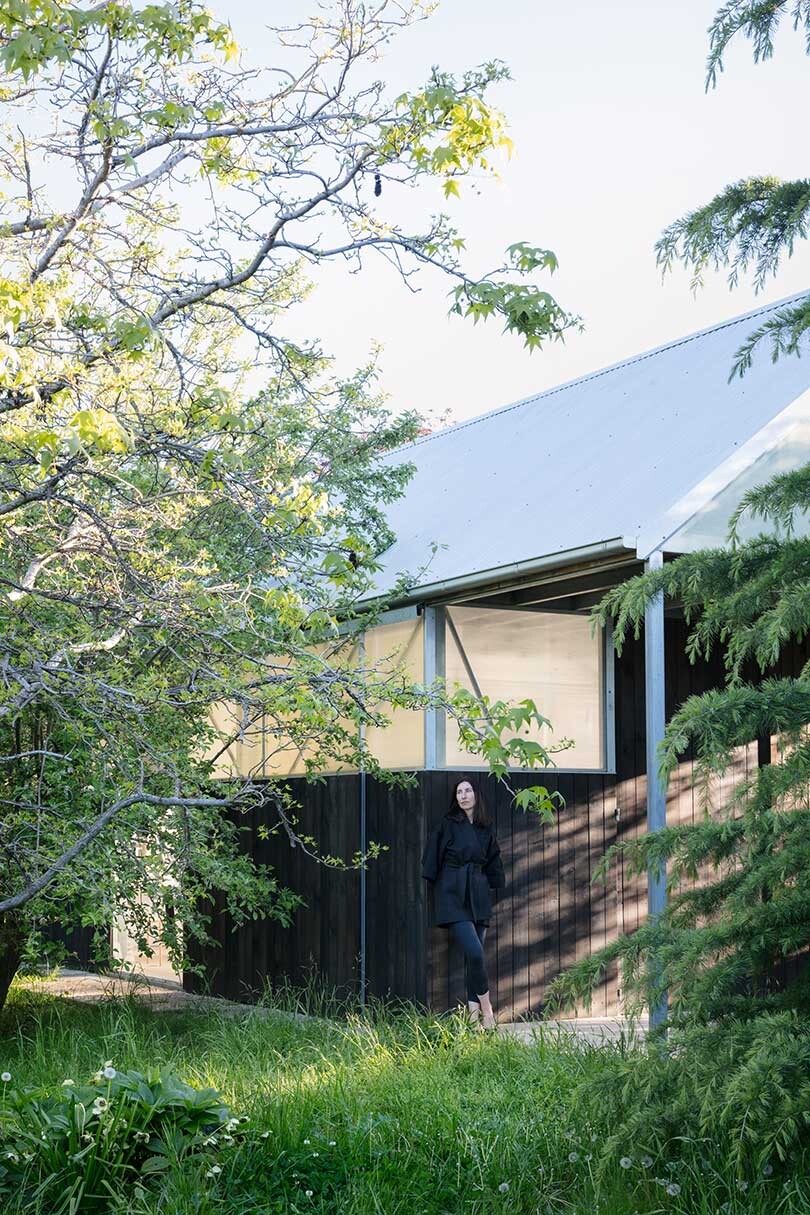 Sarah King – sarahkstudio.com
Photography – Clinton Weaver
This article originally appeared in issue #53 of Habitus magazine – the Art issue – out now, subscribe to receive each issue straight to your doorstep
The post Earth is the new client appeared first on Habitusliving.com.