Ben Derbyshire blasts lack of architects on New Homes Quality Board
Former RIBA president slams "inexplicable" absence of design expertise on body to police house-building industry
A new government-backed body tasked with creating an ombudsman for home buyers has been criticised for a lack of architects and design experts among its top team.
The New Homes Quality Board last week announced its chief executive, chair and several board members as it prepares to launch a new ombudsman service to enforce its new design code later this year.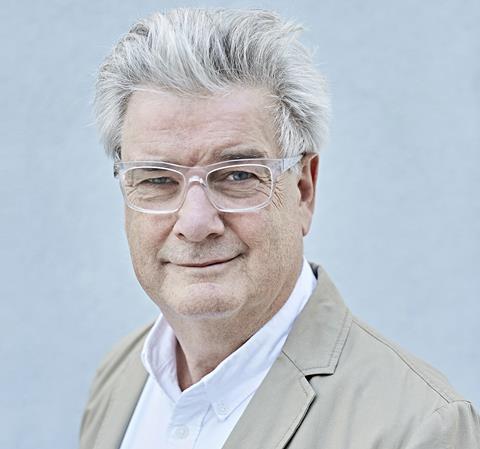 However, former RIBA president Ben Derbyshire has criticised the make up of the top team, callling the absence of people with a design background "inexplicable".
Derbyshire said: "Design in British housing, especially speculative mass housing, is generally very poor.
"The exceptions to this represent the minority of housebuilding and renovation but these exceptions should become the rule. Good housing architects are notably absent from housebuilding and that is never going to change so long the profession is not represented on the NHQB."
The NHQB board does however include Nicholas Boys Smith, an academic who founded the campaigning charity Create Streets and chaired the government's Building Better, Building Beautiful Commission.
The NHQB last week announced former chief executive of the Chartered Trading Standards Institute, Leon Livermore as its new chief executive.
Network Rail board member Rob Brighouse has been appointed chair of the organisation, replacing founding chair Natalie Elphicke.
It also appointed three board members. These are Naomi Connell, an experienced audit committee chair and chief finance officer; Curtis Juman, finance director at Ofcom and a board member at PA Housing, and former local government senior officer Paul Price, who oversaw the New Homes Quality Board's procurement of the ombudsman service provider last year.
A NHQB spokesperson said: "The development of the code was subject to a full public consultation, and the appointment of the New Homes Ombudsman has been subject to full open procurement processes.
"The new board appointments have been made following a publicly advertised and professionally managed recruitment process, and include a mix of representatives from consumer bodies, housebuilders, warranty providers, lenders and independents, which ensures it will not be dominated by any one group."