Before & After: A Single Door Connects This San Francisco Bungalow's Past With Its Future
"You feel like you're walking through a time machine," says architect Robert Edmonds.
The couple who own this San Francisco bungalow lived there for six years before making any changes. "We took it slowly, only giving it a lick of paint when we moved in, just to brighten it up," says the owner. "We got to sit in the house and notice where the light was, and where the nice corners were—but also, what we were missing."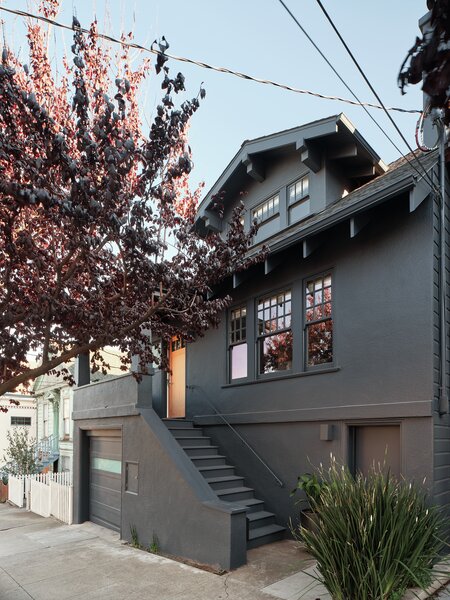 As the family grew, they felt the pinch in certain spots. For starters, the existing kitchen was useful, but a bit cramped, as both owners love to cook, entertain, and collect. The basement had an independent suite for guests, but no interior access to reach it. And the bedrooms were spread across the two floors, with no primary suite.
Fortunately, friends recommended local firm Edmonds + Lee Architects, whose principals, architects Robert Edmonds and Vivian Lee, also happen to live around the corner. "They wanted us to help them consider a long-term vision for the house," says Edmonds. Adds the homeowner: "We just needed it to work better for us as we grew as a family." 
Before: Living and Dining Room 
See the full story on Dwell.com: Before & After: A Single Door Connects This San Francisco Bungalow's Past With Its Future
Related stories: