Allies and Morrison and Asif Khan picked to lead Barbican revamp
By Daniel Gayne2022-04-28T15:01:00

Pair beat competition from four others including Adjaye and BIG
Allies and Morrison and Asif Khan will lead the modernisation of the Barbican Centre.
The City of London Corporation this afternoon announced the full design team for the planned £50-150m revamp of the Grade II-listed arts centre in east London.
This is premium content. 
Only logged in subscribers have access to it.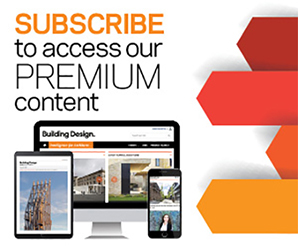 Existing subscriber? LOGIN
A subscription to Building Design will provide:
Unlimited architecture news from around the UK
Reviews of the latest buildings from all corners of the world
Full access to all our online archives
PLUS you will receive a digital copy of WA100 worth over £45.
Subscribe now for unlimited access.
Alternatively REGISTER for free access on selected stories and sign up for email alerts