A Family of Four Joins Hands to Build Two Tiny Homes in Washington
Upon relocating to the Methow Valley, a family finds their compact cabin to be a little too cozy—so they roll up their sleeves and break ground.
A Seattle-Based family found that they could work and attend school from anywhere during the pandemic—so they decided to escape the big city and relocate to their getaway cabin in Washington's Methow Valley.
The two-room retreat was fine for short trips, but the family of four needed more space if it was going to be their primary home. To make extra room, they pitched a Sibley Bell tent on an outdoor platform, although the Washington winters proved far too cold for sleeping in it. 
What the family really needed was more square footage, but permitting and building an addition to the existing cabin would take several years—and they sought space their two teenagers could use once school began in the fall. After much deliberation, they decided to add a pair of 144-square-foot mobile tiny homes to their compound.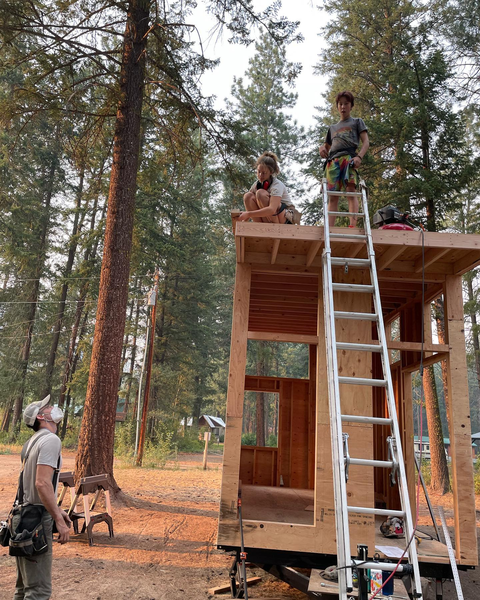 See the full story on Dwell.com: A Family of Four Joins Hands to Build Two Tiny Homes in Washington
Related stories: